Raymond C. Lantz, Jr.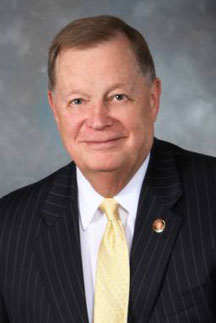 Ray has had extensive experience in all areas of real estate, real estate finance and development, and commercial and multi-family housing development. He has represented or advised clients in the development and sale of more than 600 Million Dollars of Real Estate. He has also helped clients sell investment Real Estate using Charitable remainder trusts to reduce or eliminate capital gains taxes.
Ray is a graduate of Clark University, where he majored in English. He has also served six years in the United States Marine Corps Reserve. He received his Juris Doctor degree from Boston College Law School and his Master of Laws in Taxation from Boston University School of Law. He retired from law practice in 2004.
Ray has been active in local community and governmental organizations. He served as an Assistant City Solicitor and Executive Director of the Criminal Justice Office in New Bedford. He also served as Assistant Register of Deeds for the New Bedford Registry for three years. He was the original President of the Board of the Lloyd Center for Environmental Studies. He is also a 33 degree Scottish Rite Mason.

You can listen to Ray on his weekly radio show, "Money Wise" on WBSM 1420AM at 8:05 a.m.